New At The Volleypark This Year!!!
Beach Dodgeball @ The Volleypark.   Enjoy Your Best Summer yet! 
We are taking Dodgeball to a whole new level this year! You enjoy Dodgeball, but the atmosphere is just not what it used to be. Playing in a cramped smelly gym has ran its course. Join us outside on our beach volleyball courts on Sundays starting in April! The only Dodgeball league that is not only played outside, but also on sand.
You wont want to miss out on our inaugural BEACH DODGEBALL season!
Click here to register your team – Beach Dodgeball League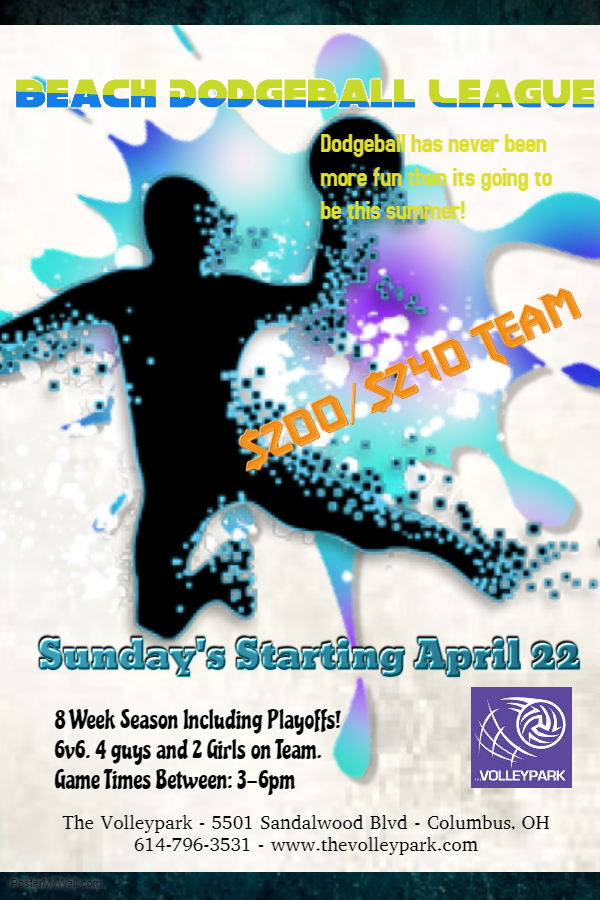 What Does The Beach Dodgeball League Include:
7 Weeks Regular season
1 or 2 Weeks of Playoffs
6v6 ( 4 guys and 2 girls to start each game)
Play as many games as possible in 50 minutes!
Incredible Workout!
Get your team name on our Awesome Beach Dodgeball Cup Trophy for Winning Team!

Click here to register your team – Beach Dodgeball League
Whereas most Dodgeball leagues you play then are done for the day we have you covered with many great activities! We have a great outside bar for before and after your games. We also have Sand Volleyball leagues following Dodgeball leagues so play in both at a discounted rate and make Sunday a Great Day!
We like to reward our loyal customers so if you are playing in one of our Volleyball leagues during the week or even on Sunday you will get a nice discount for the Dodgeball league! 50% of your team has to  be playing in our volleyball league to get the discount. So add a fun night of volleyball to your weekly fun!
Sundays we also have a Cornhole League that starts immediately after Dodgeball at 6pm. So if interested in throwing some bags get one of your teammates and get in the game!
Sunday is truly Sunday Funday at the Volleypark this year with so much to do! Dont miss out on it! Life comes at you fast!