NEW This Season At The VolleyPark!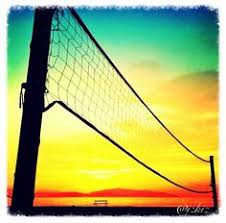 PRIDE! Fridays are here at The VolleyPark! We're proud to introduce Columbus' FIRST & ONLY LGBT Sand Volleyball League. Every Friday, you and your friends can join the league and play on "The Best Damn Sand In The Land." This league is open to the LGBT Community and it's allies! This will be a fantastic chance to meet new people in the community and come together and get your toes in the sand! Grab a pizza, a pitcher, or a bucket and come have some fun!!
This BRAND NEW league is the first of it's kind in Columbus! We're proud to support our LGBT community and excited to bring this league to The VolleyPark!PRIDE! Fridays are going to quickly become your favorite night out! The LGBT Sand Volleyball League will play DOUBLE-HEADER matches for 8 weeks (tournament on the 8th week) with teams of 6.  Register early and the price is just $240 for a team of 6! Or register as a free agent for just $45 a person! Our focus is FUN so the teams will all play in the same division! Get the gang together and register as a team or register individually and you'll be placed on a team! We're a judgement free zone AND a "No Hate Space". Join us here at The VolleyPark for the most FABULOUS night in the sand!
The VolleyPark is home of "The Best Damn Sand In The Land." We've become Columbus' premier sand volleyball facility. We offer the best overall experience for outdoor fun! 5 sand volleyball courts that aren't crammed together (like some of those other places), and an incredible beach themed barefoot bar where "No Shirts, No Shoes" are "No Problem!" Izzee's Barefoot Bar is the best place in town to feel like you've been transported to the Florida Keys- without the airfare! We offer a huge selection of liquor and wine and proudly offer some of Columbus' best local beers on draft! And to add to ALL THIS FUN, we have a great selection of bar games including Cornhole, Giant Jenga, Giant Beer Pong, and Giant Connect Four!  Located just a few miles north of downtown, we're sure that you're going to love it here! The VolleyPark- Your home for an endless summer!